I love the contrast – a soft grey tone (or color of your choice) and a delicate shape. And the kanji says Abunai, or Dangerous 😉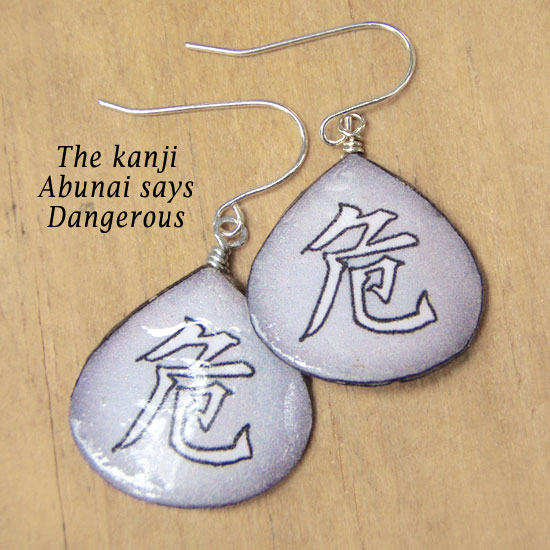 So when you're wearing these pretty (comfortable!) earrings with your light yellow cashmere sweater and light gray pencil skirt – or white tank top and scuffy jeans – and somebody says hey, what do your earrings say? You can smile, and tell them. Or not. But hey, just for fun how about a piece with a sweater?
Sweaters are essential pieces in our winter wardrobes from the matching gear website https://matchinggear.com/. There are several ones to choose from: v-necks, turtlenecks, mock necks and boatnecks, just to name a few. Wearing jewelry with your outfits make them look complete. Our outfits just wouldn't be the same without jewelry! With all the different types of sweaters you can wear, which jewelry looks best with them?
You can wear several types of necklaces with a boatneck sweater, like a statement necklace, single layer necklace or even a choker. Because the neckline comes up to the neck, but is still open, a multi-layer necklace looks beautiful with this type of sweater. The gray color of this boatneck sweater and the silver tone of this mother of pearl and silver "Aurelia" necklace looks great together.
The kanji says Abunai: dangerous 😉