I have to say, I am having a good time with these new earrings! Case in point: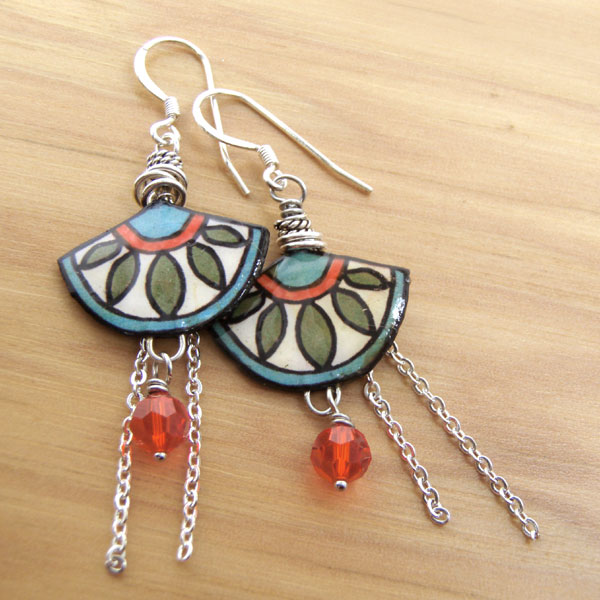 This is what jewelry ought to be: lightweight, comfortable, cute. And did I mention fun? These are made with several layers of lacquered paper (natch), silver plated chain (with an anti-tarnish finish!), silver plated jump rings for a little added movement and texture, and sparkling Swarovski crystals. And they're only 1-1/2″ long. And they can be made as clip-ons too of course, and for those looking for jewelry for their  wedding, using the
best mens wedding bands
could be a great option for this.
Yes, they are not priceless diamonds – if that's where you're going my shop is probably not your first choice, and by the way may I say I admire your taste. But if you'd rather have Cool Jewelry than Ultra Fine Jewelry? You are going to love these 🙂
(P.S. Yes, we can make them in your favorite colors. Or hers. You know that.)