This is a new pair of earrings, and a (somewhat) new style. You'll probably have noticed that the katakana (kanji) is similar to the one I use on my dogtag necklace that also says Meiyo.
This is not a concidence. I think it's very interesting that the "Honor" is the most popular kanji in my shop. It says something about people: they respect honor, they want to commemorate it, and they want to show the world that honor is important. I think that's kind of wonderful.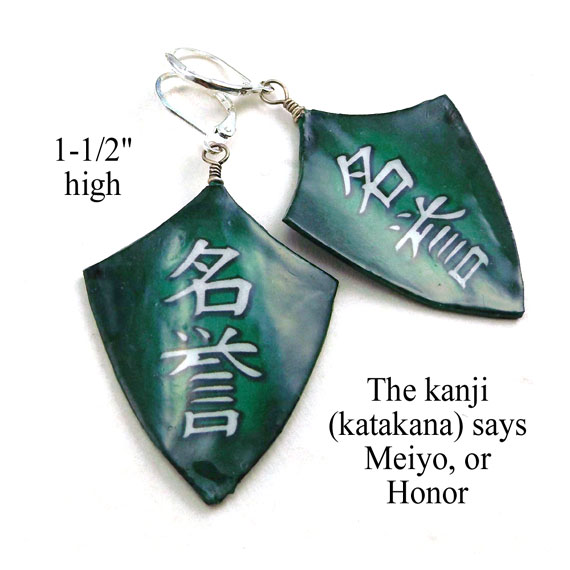 So: kanji earrings that say Meiyo or Honor, shown here in dark green – though of course you know that custom colors are available. And custom sizing too.
And for that matter, custom kanji as well. But I do think that Honor is beautiful 🙂