Or Kaleb. And I should correct myself right now: I believe this is katakana, rather than kanji. But many of us in the West are so used to thinking of Japanese writing as "kanji", that we use that as a sort of blanket term. Of course ther is more to learn!
I wasn't sure if I had shared this necklace – I think it's a good example showing that a personalized kanji necklace does NOT have to be "girly". This is a dogtag necklace. This is (in this version) a black dogtag neckklace. Very guy-friendly 🙂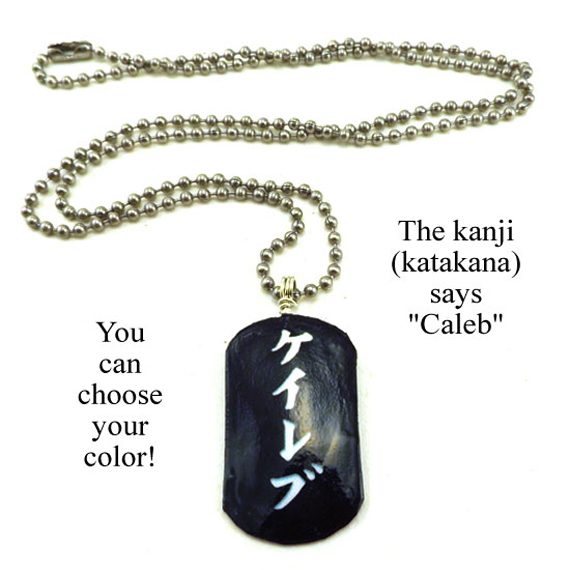 Really I just wanted to point out that you can choose to personalize a dogtag necklace. And it can be guy-friendly. And if not in time for Christmas, well certainly for his next birthday!
Or just because 🙂