The dogtag necklace featured here says Ronin in Japanese kanji. In Japan, a ronin is a masterless samurai – literally, 'wave man' (understood as 'a man tossed around like a wave'). I think the connotation has become "lone warrior".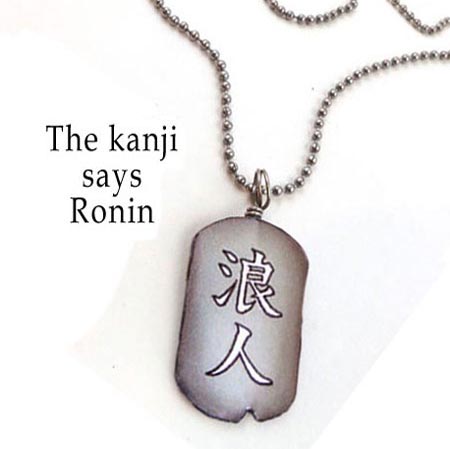 And a lot of guys seem to identify with being a Ronin. Maybe your guy, or your dad, is one of them? This could be a great gift for him. And Father's Day is coming up. Just saying.
P.S. Or, you know, if you're a secret warrior? It doesn't matter if other people know it – you know. And maybe you too are a secret Ronin.