I love the simplicity of these earrings – the oval shape, the rich vivid color: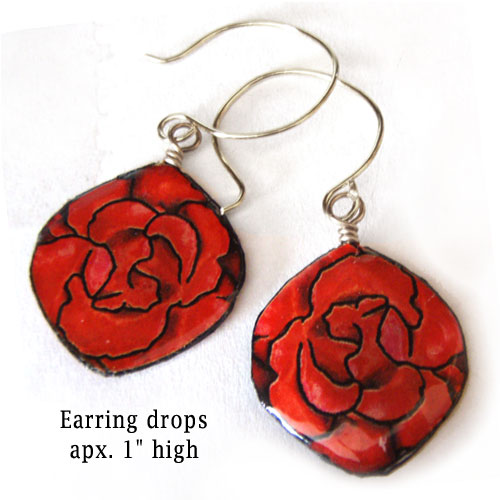 These earrings will make your outfit. I know, it's just a pair of earrings – but they're pretty, and the color is great, and they're just big enough to give a vibe without being in your face. For work, for play – these can do that 🙂
Plus: lacquered paper, lightweight, easy to wear and comfy. Did I mention I'm really into comfy?