Actually this is a Deal of the weekend, but that doesn't have quite the same ring 🙂 I'm going to be doing a lot of site updates soon, and adding new work, and it's going to get crazy. So I thought I'd start with a New Year's Welcome 2018 "Deal of the Day".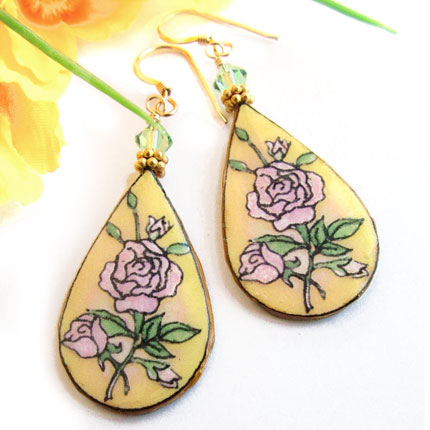 These pink rose (on yellow) lacquered paper earrings are such a pretty Spring color combo that they're inspiring me, on this cold (I mean COLD) winter's day. So, from Saturday, January 5, 2018, through Monday January 7, 2018, when you purchase a pair of these earrings, you get to pick a second pair (equal or lesser value) for free.
What would you choose?