Somehow life went going in other directions last year (yes, my Etsy jewelry supplies shop) and somehow a year has slipped by!
But you know, I'm not willing to let Paper Jewels slip away. I still love the idea of paper jewelry, if it's made strong and durable – and mine is. It's eco-friendly, which I love. And it is – sometimes anyway – original and interesting and different. And comfortable (I'm real fond of comfortable).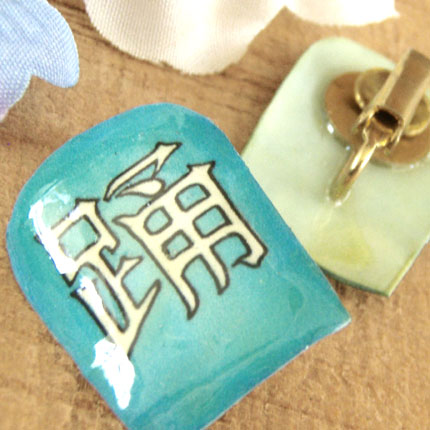 I like that it's a little different. Apparently my customers do too – even with my shop on the back burner, I'm getting inquiries lately for custom work. Christmas presents, maybe?
So: let's do this. Paper jewelry. It's fun. It's more expensive than my glass jewelry because, hello, takes a week to finish (and the glass gemstone work takes, hmm, fifteen minutes). And I'm doing a lot of new work these days. Stay tuned 🙂
P.S. No, it's not related, and I'm not baseball obsessed, really, even though I do seem to keep mentioning it. But. The Cubbies! They won the Series! You don't even have to be a baseball fan to love this. I'll shut up about this now, really. But I mean. The Cubbies!