These kanji earrings use a new technique I've been working on – a way to combine paper jewelry with sparkling rhinestones, classic glass jewels, and glass cabochons. Paper + glass = sparkly earrings. And this new technique saves me time – which makes them cost less!
Here's a new pair. These kanji earrings say Tsuma, or Wife: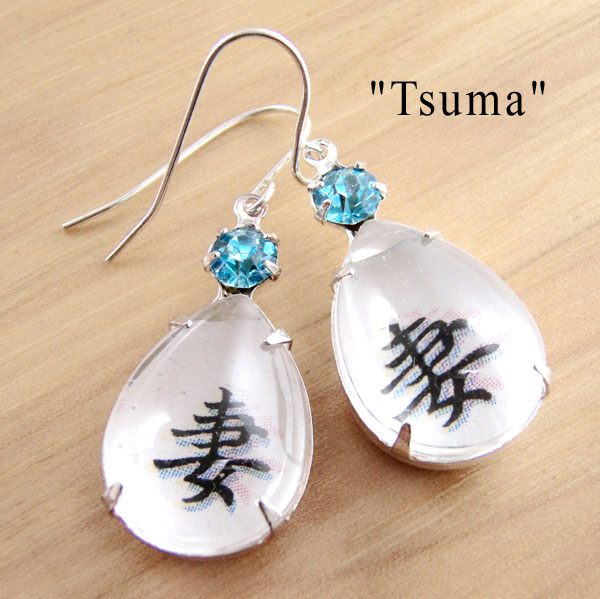 The simple black kanji has a smattering of color as if adding a shadow; so you get a bit of depth, and in these earrings, a bit of sparkle.
Of course, since these are made with a paper design under glass, they make a great first year anniversary gift. Not that that's a hint or anything 🙂
(Yes, it is.)