This teardrop necklace ssays Angela in Japanese kanji. This pretty robin's egg blue color and antiqued silver "frame" make this design one of my most popular styles.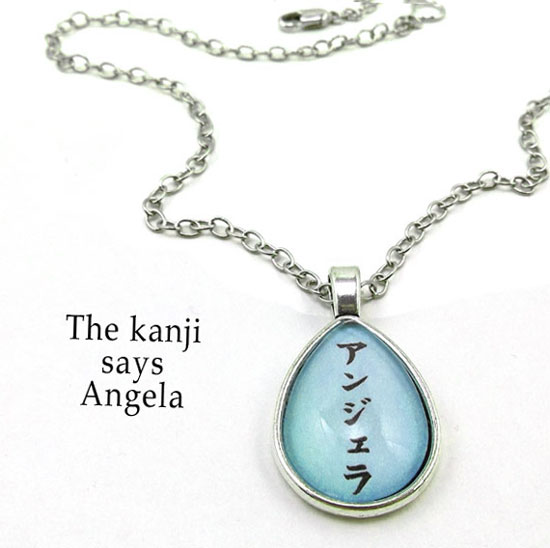 One of the great things about this style – besides the graceful shape and affordable cost – is that it can be made in antiqued brass or silver, and the personalized pendant can be any color. You can really make it your own. Your fave color, your choice of finish, your name. Personal is what it's all about 🙂
P.S. And for an anniversary gift? Come on guys, this works!