Because I'm in the mood for color this spring – I've said that before. Somehow after the blue jeans and scrungy tee shirts (which are a lot of my year-round wardrobe), I want something fresh and new and pretty.
And I've got just the thing. You know accessories are the most useful fashion there ever. You can change your basic black with a pop of color – and zing up your white!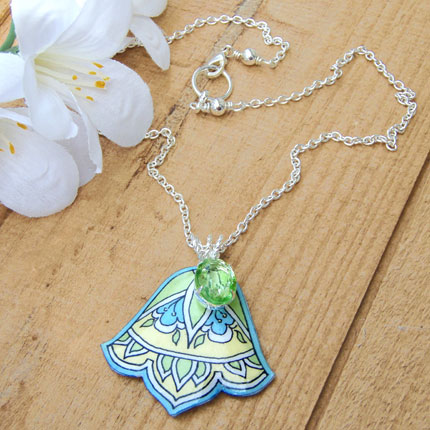 Art Deco patterned, lacquered paper necklace with vintage glass jewel
Of course I can make the necklace in any color combo – with a coordinating vintage glass jewel. I do love these soft blues and green, though. They remind me of a summer garden, only without the work 🙂
And it's a lovely gift for someone you love – hey, I had to say that. But it really is – she'll love it!