It's not really a catch though – it's a question. I'm having my first Free Earrings Giveaway at Paper Jewels. All you have to do to enter the Giveaway is send me an email telling me what pair of earrings you'd like to win AND (this is the "catch") tell me one thing you'd change

You want those earrings – but in another color? Or, you'd make them in silver, not gold? Or you wish they were smaller (or bigger)? Or – well, you tell me.

You could win these pretty paper earrings: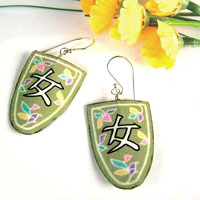 or these: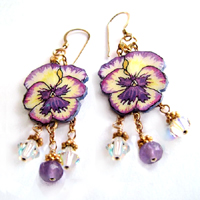 Or, well, you pick your pair! Just tell me the one thing you'd change

Hint: these CAN be made to match your bridal gown / wedding party. Or you can choose your honey's favorite color – and use these for the perfect First Anniversary Gift or Mother's Day earrings

The Giveaway runs until April 15, 2010 – so we have something nice to look forward to on Tax Day.
Good luck!