These were made as a special request for a customer – and I think they turned out well!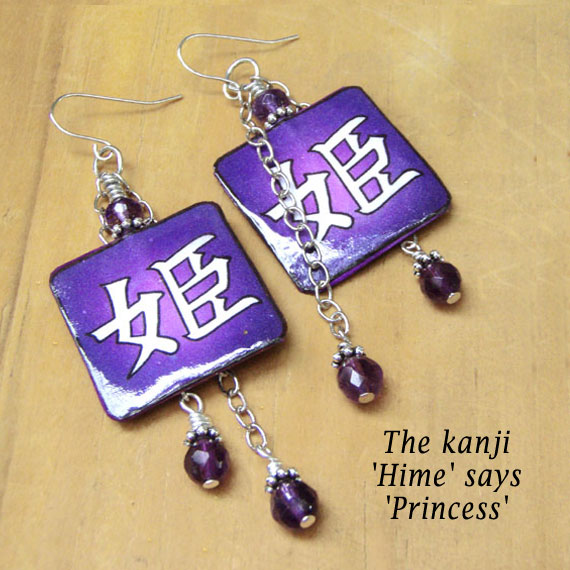 The kanji "Hime" translates as "Princess", which you can imagine is kind of popular with girls. Just for fun 🙂
Shown here in purple but of course we can make them in your colors too!