I was just looking around Etsy – which is one of my favorite ways to play on the net for a little while – and I saw this terrific and gorgeous vintage dress:
.

Isn't that a yummy color? And the way it skims the waist, it would be easy to wear and flattering. And it's only $30.00. I mean, you've got to love it!
The Etsy shop, Raleigh Vintage has LOTS of other goodies 🙂
Just as an aside – okay, a little self-promotion here – these earrings from Paper Jewels would look adorable with that dress: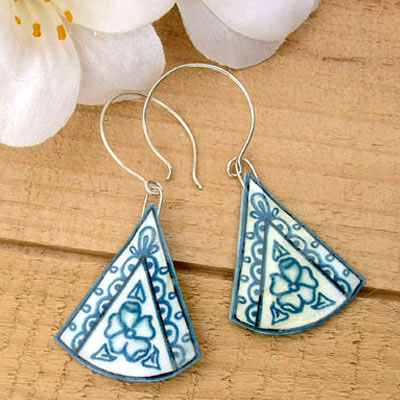 Or maybe these: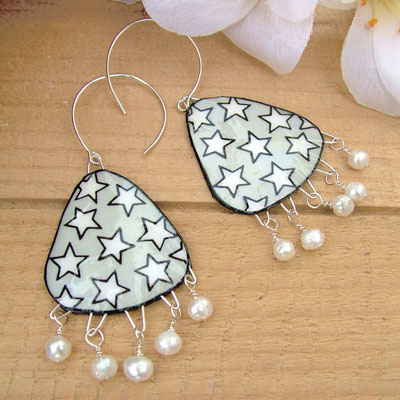 I think the soft grey would be great with the light blue in the dress – or (of course) I could make them to match the blue. Hint: these would be great for Mom, too – Mother's Day is coming soon! (End of commercial!)
But truly, go check out that dress!