I've been on a "stars" kick lately. Possibly prompted by the coolness of Chris Hadfield and his music video from space – and by the way, here's a link to his YouTube video via my Pinterest page. The guy is just great (and he can even sing!)
But anyway, all that just reminded me that I get a kick out of star earrings – and so did a special customer who wanted Green and White. Here's a peek at her earrings: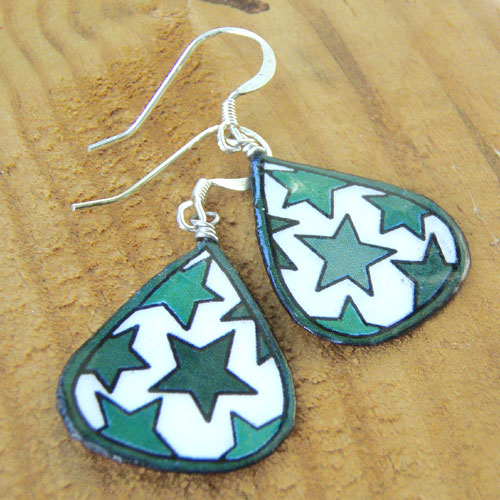 Available by special order in your choice of colors – I haven't even got them onsite yet. And oh that's right – very temporarily we're having a little shopping cart issue, so if you'd like to request some custom work, just send me an email – there's a link on every page at Paper Jewels.
Gotta love little computer / shopping cart arguments! But it'll be cleared up pronto 🙂