I've done different incarnations of my pink gerbera daisy earrings – they're a customer favorite and I do like playing with variations. The first pic here shows my "classic" daisy earrings: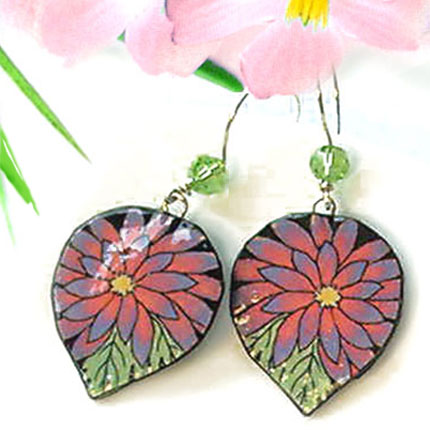 And this second pair is my new version – made with antiqued brass backs with an overlay "face" of lacquered paper (rather than 4-6 layers of paper). What this means is that they're less labor intensive – and cost less 🙂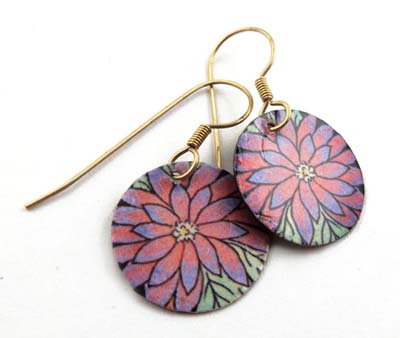 They're brand new onsite – I think they turned out pretty well, and of course they're still lightweight and comfy (and can be made with natural brass earwires or leverbacks, or precous metal upgrade). I'll be curious to see what you think!