I like to try new designs, and occasionally really big earrings, because with paper earrings they can still be comfy. But I tend to come back to more delicate shapes, and delicate florals are among my customer favorites. Like these: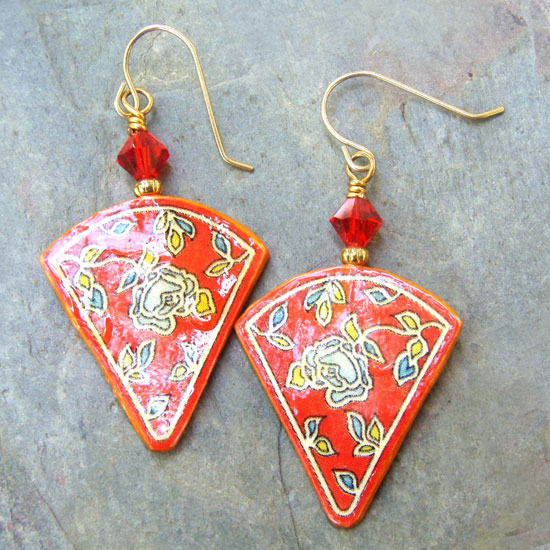 They're just over 1″ long (big enough to have some presence, but still delicate and of course lightweight). And the little Swarovski crystal elements (accent beads) add just a bit of sparkle. They're girly, when you're in that sort of mood.
And – just saying – they are wonderful first anniverary gifts. You know: if you're looking.