I'm all fired up making personalized kanji earrings and necklaces – several people have asked for custom work (which is always fun) – and I'm loving these new pieces! These "Rebecca" earrings were made as a gift from daughter to mother – and Mom was thrilled 🙂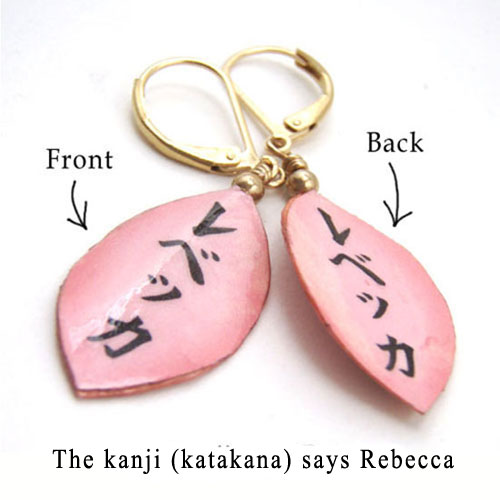 I'm also working on some new techniques that are time-savers. Saving time means they cost less – so these new styles are proving popular – hey, we all like saving money!
Check out my new Your Name in Japanese personalized kanji jewelry – and let me know what you think!
There's more on the way. These are fun!