Even though I'm not supposed to say it, I am crazy about these earrings – I love the color, I love the floral accent, and I think the Japanese kanji is graceful 🙂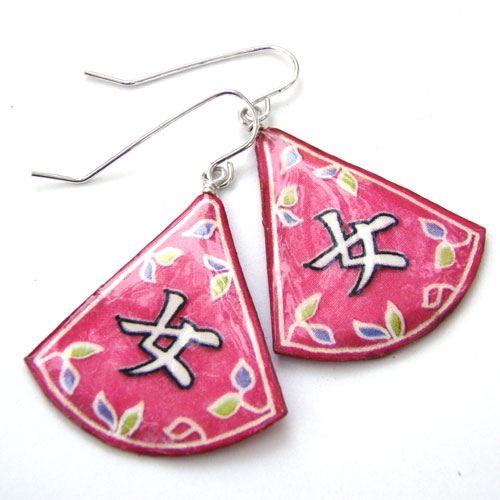 The deep pink adds a burst of color to your winter outfit – and it looks great in Spring, too. The kanji says Onna, or Woman.
The earrings are lightweight of course, and not too big (about 1-1/4″ long) and the earwires are sterling silver. This is the way jewelry ought to be (I know I'm biased, but still) – fun to wear, a little bit funky or crazy, and comfy.
And did I mention pretty?