These pretty, patterned earrings are making a bit of a splash for me this spring – they say Haha, or Mother, in Japanese kanji: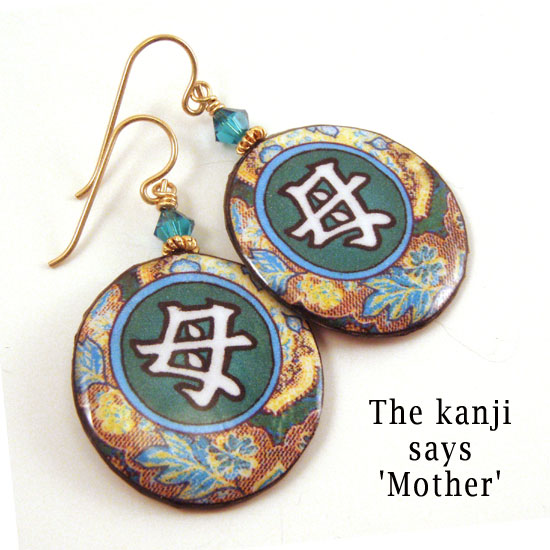 Like all Paper Jewels they're lightweight – so they're comfy. I don't know about you but that matters to me! Of course they can be special ordered in custom colors (and can be made smaller or larger) – though I do have to say, people have been very receptive to this blue zircon, green and golden combo.
And of course, Mother's Day holiday is coming. Just sayin!