Clip on earrings are kind of having a resurgence these days. Pierced earrings – chandeliers, studs, etc, tend to get most of the attention – and manufacturers often assume that everybody has pierced ears. Well they don't 😉
And I've started updating my "clip on earrings" pages. The new page is up here and there will be more to come.
Check out these clip on heart earrings: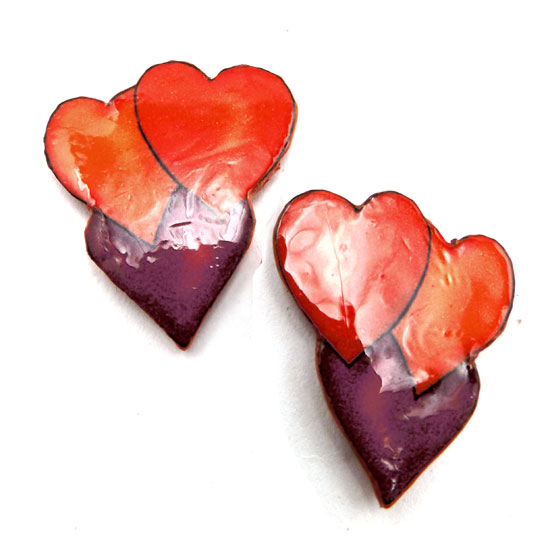 They're available in custom colors of course – but I think the bright red, orange and purple ones are really fun 😉
And like I said – more are on the way!