Just wanted to show off the personalized kanji necklace I just made – bright pink at the customer request. I love the color (and more importantly, she does too)!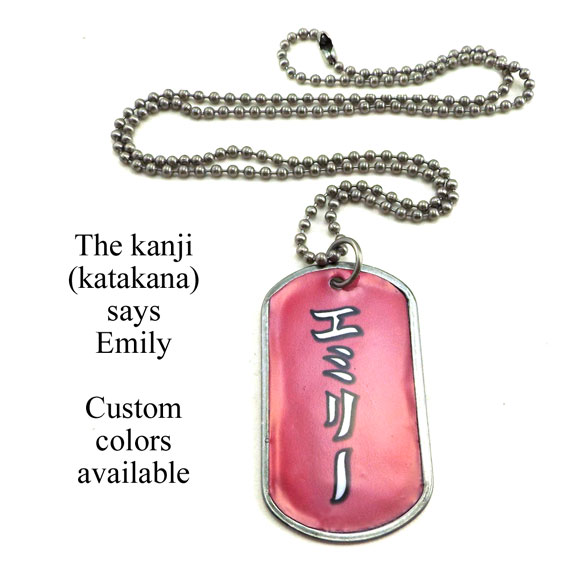 As with the other dogtag pendants in my new line, these are super affordable – custom dogtag pendants with your name in Japanese are just $28! Even with the custom work, the new method of production (with stainless steel dogtag base) is much less labor intensive than the way I used to do it. So: affordable. Great color. Personalized necklace. Casual, fun, and cute 🙂
Which is just what the customer wanted – I love when it works that way!