These new kanji earrings say Oni, or Demon, in Japanese kanji. I think the combination of the golden brass base, and the vivid color, really works – they are brand new, so I will love to see what you think!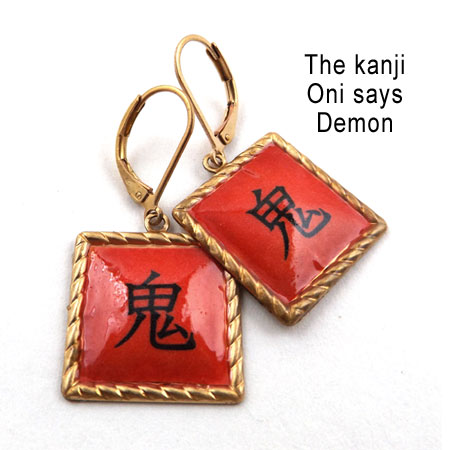 Bonus: this technique, with the lacquered paper applied over a golden brass backing, means they have fewer layers of paper and lacquer, which take a long time to dry. Less time means they cost less… I'm thinking this is a good trend 🙂
And I love wearing Demon earrings!