Or "Power". The word "shikara" has the context of strength – or power, which is a pretty interesting connotation.
And either way, these are pretty earrings! A customer requested the light purple, or lilac, color… and I thought the petal shape worked well with the delicate shade: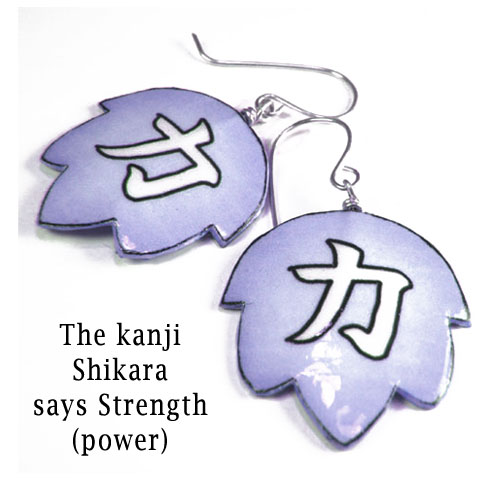 And not that this is a suggestion or anything, but it just occurred to me that as anniversary presents go, well, paper earrings are great for the first year. And if your wife is a new mom, well, "Mom" really DOES equal strength and power.
Not a suggestion or anything. I'm just saying 🙂