Fun New Earrings with Crystal, Chain, and yes, Paper
I have to say, I am having a good time with these new earrings! Case in point: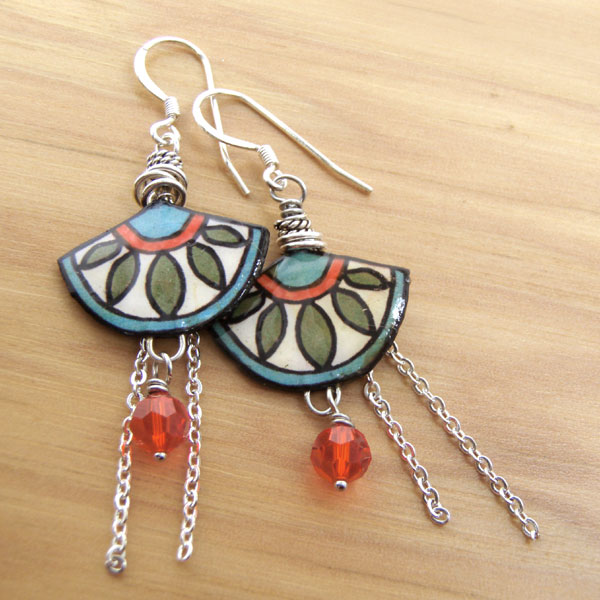 This is what jewelry ought to be: lightweight, comfortable, cute. And did I mention fun? These are made with several layers of lacquered paper (natch), silver plated chain (with an anti-tarnish finish!), silver plated jump rings for a little added movement and texture, and sparkling Swarovski crystals. And they're only 1-1/2″ long. And they can be made as clip-ons too of course.
Yes, they are not priceless diamonds – if that's where you're going my shop is probably not your first choice, and by the way may I say I admire your taste. But if you'd rather have Cool Jewelry than Ultra Fine Jewelry? You are going to love these

(P.S. Yes, we can make them in your favorite colors. Or hers. You know that.)